3 Ways You Can Play the Crypto Market Right Now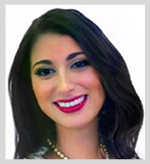 By Beth Canova
As you may already know, according to Juan Villaverde and the signals he's seeing via our proprietary Crypto Timing Model, 2023 is set to be a sideways, neutral year overall.
But that doesn't mean the crypto market will stay quiet all year. Not at all.
Indeed, we've already seen two huge regulatory victories for crypto and crypto-adjacent companies like Ripple (XRP, "B-") and Grayscale against the Securities and Exchange Commission.
In fact, these victories are helping pave the way for more exciting things to come.
So, let's use today to plot a road map of crypto's promising future … and review three useful strategies that you can use to play the market right now.
1. Big things in store for Bitcoin (BTC, "B+") in 2024.
Two of the potentially most bullish events in crypto history could be just months away: the probable acceptance of a spot Bitcoin ETF and Bitcoin's fourth halving.
In this article, Alex Benfield covers how a crypto ETF could allow a gigantic flood of institutional capital to rush into crypto … and how BTC's next halving could drive up demand and catalyze a price hike.
2. The frontrunner in the crypto ETF race is BlackRock (BLK).
With an impressive, nearly perfect track record of ETF approvals, BlackRock is a financial behemoth to behold.
Read on to find out why it's so important that a company with this much financial power, along with other prominent institutions, is pushing for crypto ETFs.
3. Load up on Bitcoin at a discount.
With Bitcoin being in the spotlight in terms of bullish events expected to come in 2024, it might be a good idea to start accumulating now.
And Juan may have found your golden ticket to stack up on some satoshis without breaking the bank.
4. Strike NFT gold with these four strategies.
If non-fungible tokens are more your thing, you're in luck: Jurica Dujmovic has created a handy guide that can help you research and uncover promising NFTs all on your own.
5. Discover the crypto equivalent of the bond market … and potentially earn up to 8% yield!
Now, we understand that not everyone can stomach high-risk investments, which is why relatively safe assets like bonds exist.
But did you know that a crypto equivalent of bonds exists? Take a dive into the world of stablecoins with Chris Coney to find out how you can earn a healthy yield without taking on a whole lot of risk.
That's all for today.
Make sure to check back in tomorrow for Juan Villaverde and Alex Benfield's joint coverage of the crypto market.
Best,
Beth Canova
Managing Editor