Grab This Summer's Hot Profit-Making Trends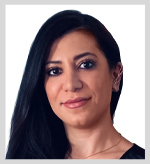 By Mahdis Marzooghian
We might just be able to get the Fed off our backs a little bit …
This, of course, is thanks to the latest Consumer Price Index, which showed year-over-year inflation for June sank to 3%, bringing it down to around March 2021 levels.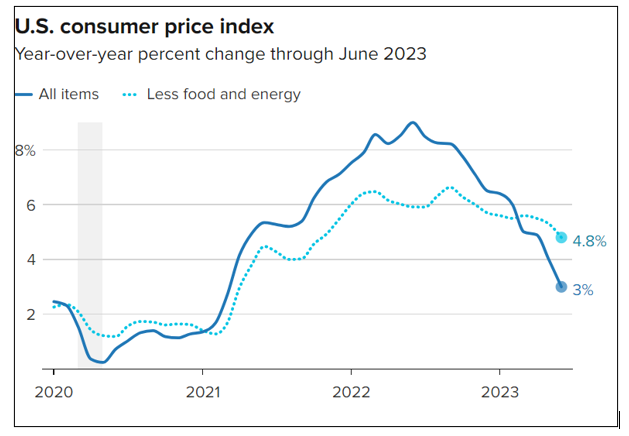 If the trend continues, investors can catch their breath a little and focus on the profit-making trends as we head into the tail end of summer.
In fact, stocks rose on Friday, putting the Dow Jones Industrial Average on track for its 10th day of gains. The Dow was up around 0.2% on Thursday, while the S&P 500 added about 0.4% and the Nasdaq Composite rose over 0.7%.
As investors assess Q2 earnings season results so far, the market is starting to look ahead to Big Tech results this upcoming week, especially from Microsoft (MSFT).
And speaking of the Fed, all eyes will be on the central bank's policy decision this Wednesday, centered on the chances of the U.S. economy avoiding a recession.
Though, as mentioned, the recent stream of promising data has shown that the economy is resilient in the face of the central bank's rate-hike campaign.
With things looking up, our analysts have got just the sizzling-hot trends in mind that could fatten your portfolio with gains. Let's take a look …
Your Sneak Peek at My #1 AI Stock
Resident AI expert — and Pulitzer Prize winner — Jon D. Markman pushed for and got the OK to give subscribers a sneak peek at his special new report on AI. If you've been waiting for the perfect chance to get into this exciting new space, you won't want to miss this!
Inflation, the Fed & a Big Booked Profit
The current economic picture may seem a bit brighter, but as our Income, Dividend & Alternative Asset Analyst Nilus Mattive warns us, plenty of risks still remain. That's why getting maximum diversification across the widest range of assets possible makes the most sense. Nilus explains what you should do now.
Profit from Gold's Sizzling-Hot Summer
Speaking of hot summer trends, gold's spring slump is finally giving way to a sizzling-hot summer. Senior Analyst Sean Brodrick explains why he sees gold going higher and gives subscribers the easiest way to play the move.
Be Like Buffett with This Ancient Industry
Warren Buffett has made some brilliant moves over the years. In fact, his infamous gamble on this company made his career and earned him the title, the Oracle of Omaha. Jon D. Markman explains why you should take note of his top investment of all time.
This week, our ratings expert Gavin Magor takes a closer look at some of the newest names rising in our Weiss Stock Ratings system. Plus, he assures subscribers that whatever sector, size, industry and rating they're looking for, our filter features can make it possible, not to mention convenient. And as always, the Weiss ratings are 100% free and unbiased. Find out for yourself right now!
Until next time,
Mahdis Marzooghian
Managing Editor
Weiss Ratings Daily